"We make a living by what we get, but we make a life by what we give." —Winston Churchill
Successful real estate investors are go-getters and achievement-oriented typically. They desire financial independence and work hard towards this goal. Still, many of the successful real estate investors I have met over the years also have a strong interest and desire to give back as well. When you meet very successful people, they are always the people who are contributing to their community in some capacity. Ironically, giving back has been one of the ways they have become so successful.
I have learned that the more you give, the more you get. It is like a boomerang. Whatever you throw out comes back to you.
So what are the best ways to give back? There are hundreds of creative ways to give back, but I thought I would share three areas of your life where you can give to others. Hopefully the following examples inspires you in some way to give back a bit more to your community and to this world.
3 Ways Investors Can Give Back to Their Communities (& the Larger World)
1. Your Time
As I have shared in other blog posts, the one limited resource is time. There is an abundance of everything else—money, energy, resources, people, etc. However, time is that one limited resource. We all must use our time as wisely as possible.
Giving of your time is very precious. So choose wisely.
I love when people say they "don't have the time" to give back. I think this is absolute nonsense.It is not that you "don't have the time"; it is that you choose to not "make" the time. We all make time for what is important to us and what aligns with our values. So if you find yourself saying this often, then you might want to examine this a bit closer. If giving back is important to you, you will make the time to do it.
Related: Why Investors Should Give Back to Their Communities Year Round (NOT Just at the Holidays!)
In the world of real estate investing, sharing your knowledge is a simple yet powerful way to give back. I am sure you know this already, but answering questions on the BP Forums is an incredible way to give back to others. By sharing your learnings and knowledge as a real estate investor (regardless of how long you have been investing), you help others avoid mistakes and create a successful real estate investing business. Everyone has something to give. Share your knowledge and give it to others.
Another terrific way to give your time is in the community where you are investing. Find local organizations that align with your values and goals. Even if you invest out of state, there are ways to help organizations and give of your time without having to be there physically.
Additionally, one of the easiest ways to give back is to volunteer for your local real estate investing group. Many real estate investing clubs are volunteer-based and non-profit. We have volunteered for our local New Jersey REIA group (SJREIA) since we began investing many years ago. Some would say, "Well, the reason you volunteer is for exposure, finding deals, and networking." Yes, over the years, volunteering for this organization has produced deals, resources, and networking opportunities. However, we are very clear that our involvement is mainly about giving back to investors and the investor community.
Every single one of these nonprofit groups needs help and support. Get involved and help out—and these efforts will be returned to you.
2. Your Talent
"Everyone has talent. What is rare is the courage to follow the talent to the dark place where it leads." —Erica Jong
We all have talents. I don't care who you are, where you are from, how many units you own, etc. You have certain talents that are gifts to this world. Talents are your top strengths and skills. What are you amazing at? What do you do at an exceptional level?
Here are some examples of talents that you can share and "give" to others:
Public speaking
Writing
Networking
Critical thinking
Research
Marketing
Sales
Advertising
Graphics
Photography
Programming
Teaching/Training
Negotiating Skills
Planning
My challenge to you is to get clear on your true talents and then find ways to share them with others. One of my talents is teaching and training. I came from corporate America, and for many years, I was a trainer and consultant. So, teaching others comes fairly easily to me. I have taught various workshops (for free) for our local REIA group. This is been a wonderful for me to give back and share my talents with others.
So, what one or two of your talents can you begin to give away to help others?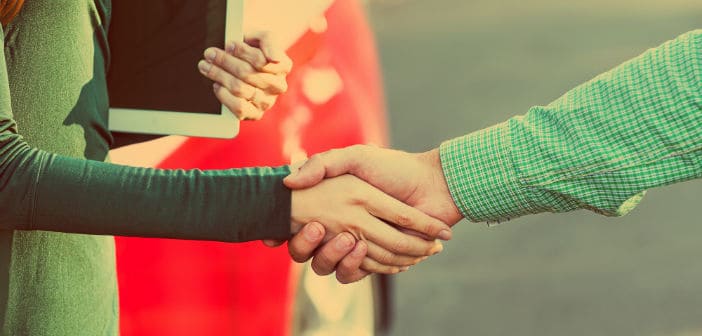 3. Your Treasures
According to Merriam-Webster, a treasure is something of great worth or value.
When most people think of "treasures," they often think of jewels, diamonds, and, of course, money. And yes, giving away money is a huge way you can give back as a real estate investor. However, I often like to think of "treasures" more like assets. Assets can be anything from money to property to resources.
Related: The Top 10 Coolest Gifts Financial Freedom Has Given Me
You can certainly give back by good, old financial giving. One of the ways we have financially given in our community of Trenton NJ has been sponsoring events. Our office building is located in a community called Mill Hill in Trenton. Each year they host a holiday walk through old historic homes. We typically sponsor this event and others in the city. This is one small way we can give back and also support the organizations doing good work in our local community.
As real estate investors, you have the amazing ability to also give of your properties. For example, our church was paying a ton of money to store extra chairs in a storage unit. We told them that they can use our basement of our office building to store these chairs and that is one way we help out with our space.
Conclusion
I share these examples today to help inspire you to find ways on a daily, weekly, and monthly basis to give back. I encourage you to brainstorm how to give back through your time, talents, and treasure.
In closing, Zig Ziglar said it best:
"Life is an echo. What you send out, comes back. What you sow, you reap. What you give, you get. What you see in others exists in you."
Any other ideas on how to give back?